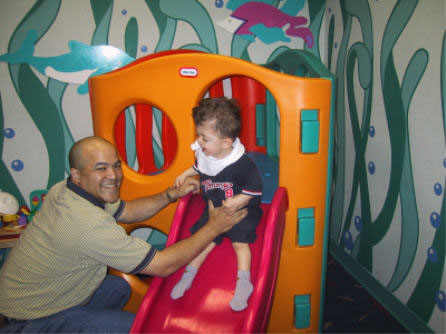 Henry and Daddy playing on the slide in the Children's Hospital waiting room.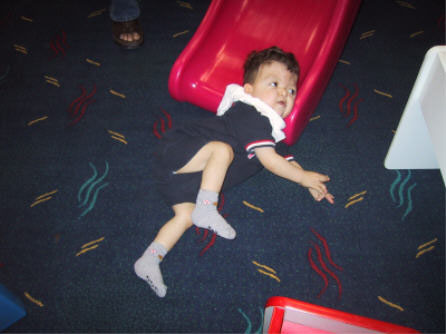 Henry at the bottom, "Sit up Son!"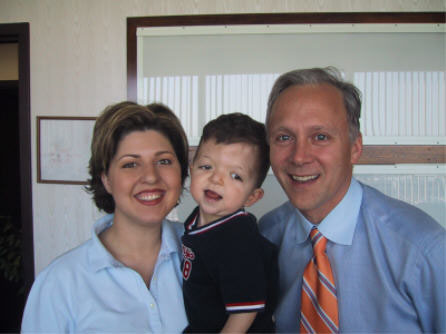 Our wonderful surgeon Dr. Jeffrey Fearon, (sharp silk tie huh?)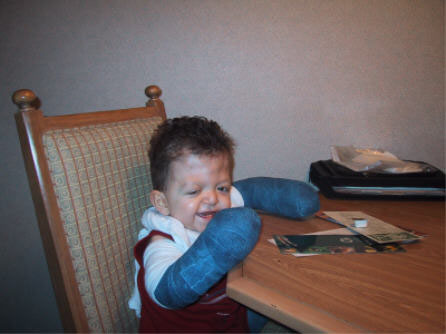 Henry two days after surgery, all smiles.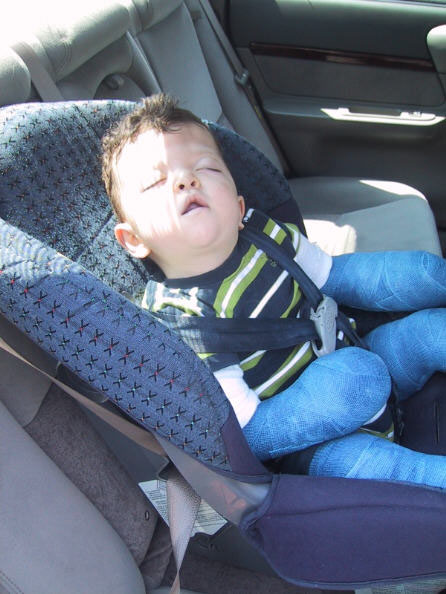 Poor guy!! Momma took him out three days after surgery to the Galleria Mall in Dallas.
Gotta hit Old Navy!!

update created May 31, 2004