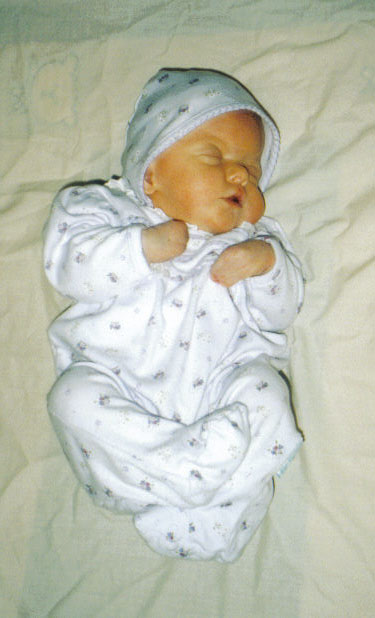 Hi my name is Lillian, I was born on March 18, 2003 at 6:05am. Because they suspected something before I was born the pediatricians from Rainbows Babies and Childrenís Hospital were there for my delivery. By the time mom was out the operating room they already had diagnosed me with aperts. They let me meet my Mom and Dad and Grandparents and then it was off to the NICU for tests and observation. I was doing very well and by 5pm mom and I were back together.

My parents tell me that I am the greatest blessing! I live with my Mom, Dad and our two dogs, Mollie and Pepper. I have lots of Grandparents, aunts and uncles and Great-Grandparents who all spoil me rotten.

I have type III hands, but I donít let that slow me down. I eat cheerios all by my self, play with my favorite toys and at 9 months old I am learning to get around on my own, I can even pull myself up to stand! I love to meet new people, explore the world around me and be with my family.